Instrumentation & Analysis
Instrumental methods of system or process analysis have become the principal means of obtaining information about the functionality of any industrial process or system.
Fimali's Industrial Sales team understand this and can offer wide range of Field Instruments, Controllers and Analysers to obtain the required information on which to base automated control. The range of products includes, but is not limited to, the following market leading brands: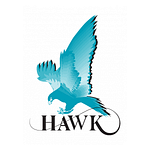 Our wide range of Field Instrument include:
Our wide range of Analysers include;
The reliance on instrument data from Systems with high sensitivity, low limits of detection which require simultaneous detection capabilities, automated operation and connectivity of modern instruments – when compared to classical methods of retrieval & analysis, has created a far reaching industrial need for world class instrument quality and reliability.
Fimali is here to assist our PNG clients fulfil that need and keep these skills up to date and the data in PNG.