Aftermarket & Workshop Repairs
The Fimali Aftermarket & Workshop Repairs team's focus is on activities that directly support the needs of our diverse client base AFTER they have purchased a product from Fimali. Our basic approach depends upon the initiating request but is essentially a consultation and assessment process involving all stakeholders. From this point Fimali's PNG trained engineers and skilled technicians will be able to determine a suitable solution to the issues at hand.
Fimali's Madang Operation has a comprehensive and well equipped workshop facility. This facility is operated by highly skilled and competent PNG trained tradespeople. From small walk-in type jobs thru to full factory spec rebuilds, this facility is able to deliver a quality product at a reasonable cost.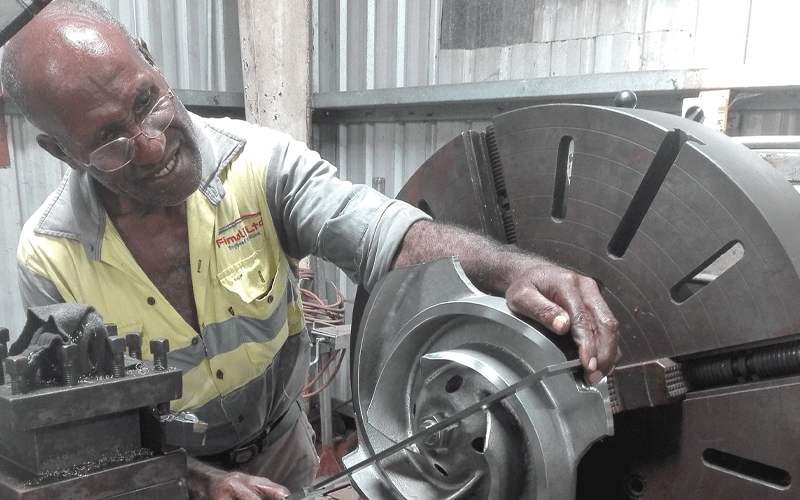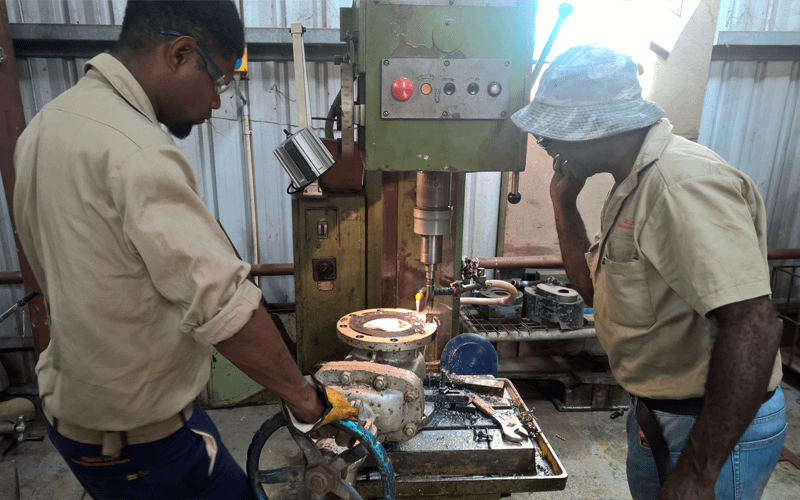 And our aftermarket and workshop activities are not just confined to the workshop. Fimali engineers and technicians are able to install, commission, maintain and operate all types of equipment in the field. Upon request we can also train the client's operators to become proficient in the tasks required to satisfactorily and safely run plant and equipment.
To date these projects have included the construction of water treatment and waste water treatment plants, the installation and commissioning of pumps and drivers for the petroleum industry, the supply of hydraulic hose repair facilities and trained personnel for the mining sector, and the refurbishment of existing municipal utility based systems and equipment.
When you support Fimali you support PNG
By utilising our skilled personnel and extensive database of knowledge, you are supporting PNG.